The perfect space for you and your business. Solo or for you and your team in a private office space that you can make your very own.
CONNECTION. COLLABORATION. COMMUNITY.
Your Membership includes:
Affordable rates
Unlimited great tasting coffee,  tea and hot drinks
High-quality internet connectivity (wifi and wired)
Reliable technology
Access to professional development and networking events
Meeting & Boardroom access
Kitchen/lounge access
Printing, scanning and copying services
Comfortable, ergonomic furniture
Access to The Corner's discounted Health & Dental Benefits packages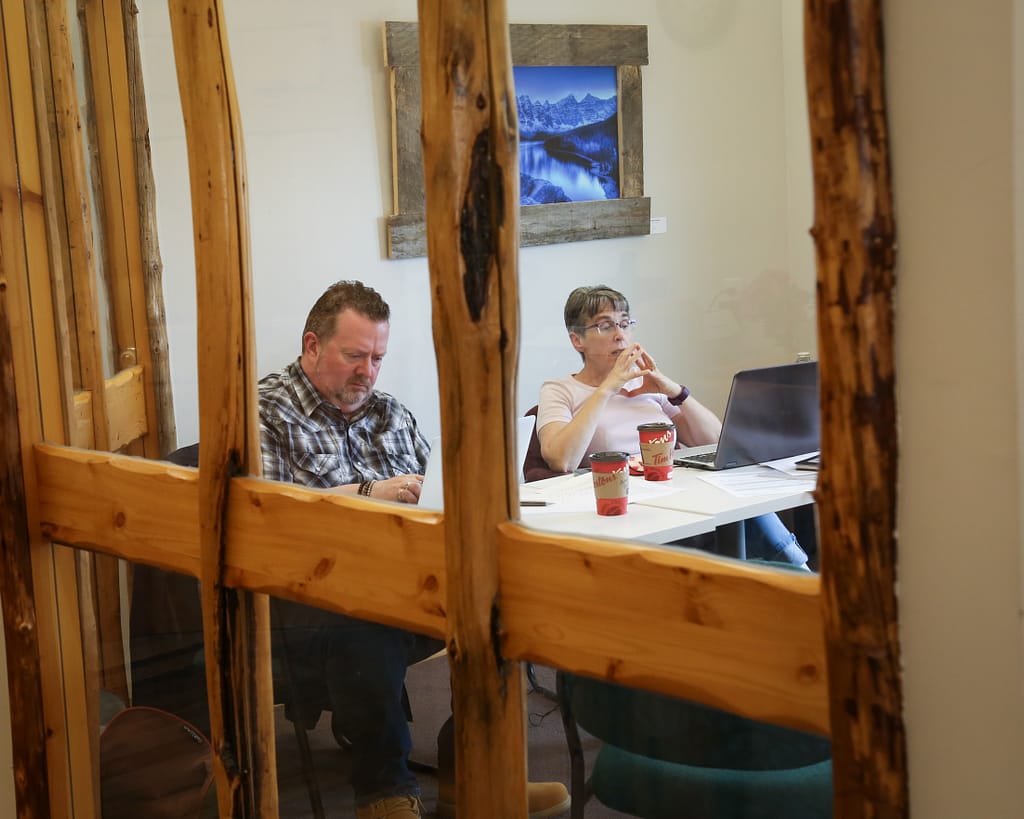 What can you expect?
A professional and respectful environment
A place where you can feel motivated and inspired
A network of like-minded business people
The opportunity to collaborate
Inclusion in our community
A place to advance your business
Security for yourself, your equipment and your data
A positive and fun energy
Your Private Office includes the member benefits above, plus:
24/7 access – set your own hours
Fully Furnished or BYO – design your space
12 hours of meeting room access – for client meetings
Discounted meeting room bookings
Address/Mailbox included – have an official 'home'
Secure Storage Included – less lugging stuff around
Ideal for solo or a small team – space to grow
GET STARTED IN YOUR OFFICE @ THE CORNER.
LiveChat too, click 'Chat now'. ↓