CONNECTION. COLLABORATION. COMMUNITY.
Come & Join us for a Day at The Corner
Take a break from your home-based workspace and come join us for the day.
Bring your laptop or tablet, we've got the rest covered. Coffee Traders coffee is on us.

Avoid the distractions, boredom or loneliness of home. You need to work in a professional environment.
What can you expect?
A safe and respectful environment
A place where you can feel motivated and inspired
A network of like-minded business people
The opportunity to collaborate
Inclusion in our community
A place to advance your business
Security for yourself, your equipment and your data
A positive and fun energy.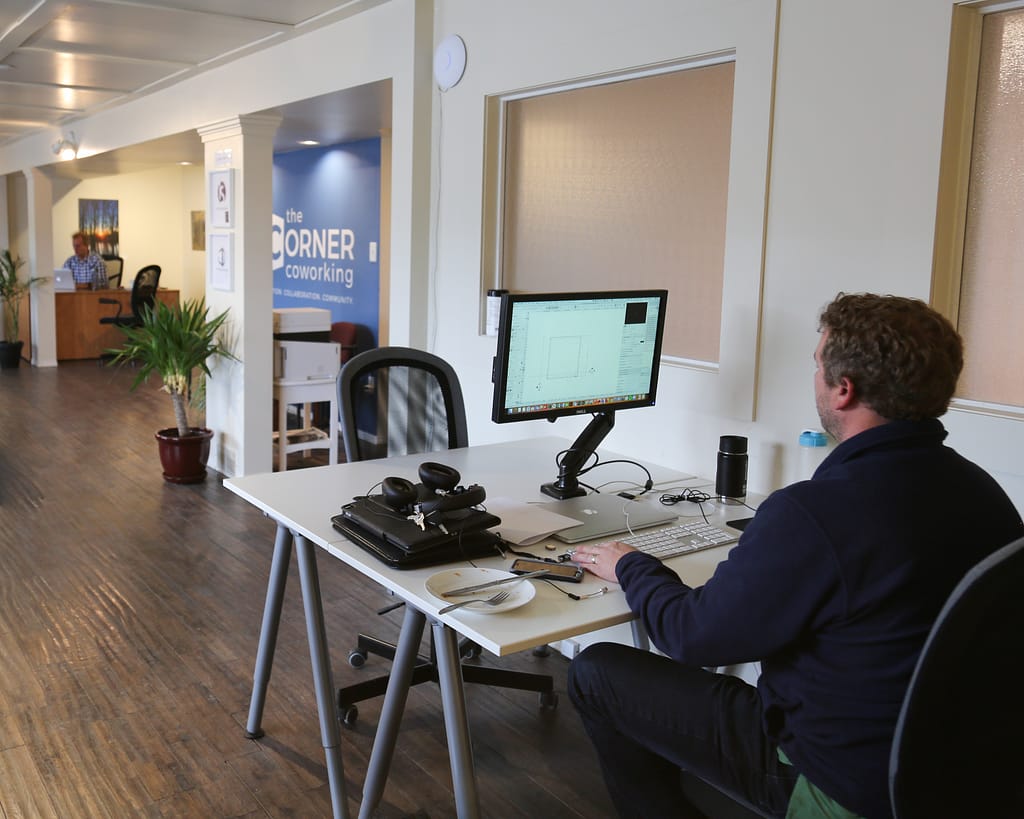 We'll get back to you in 24 hrs with all you need for a Great Day 😄
What's next after the Test Drive?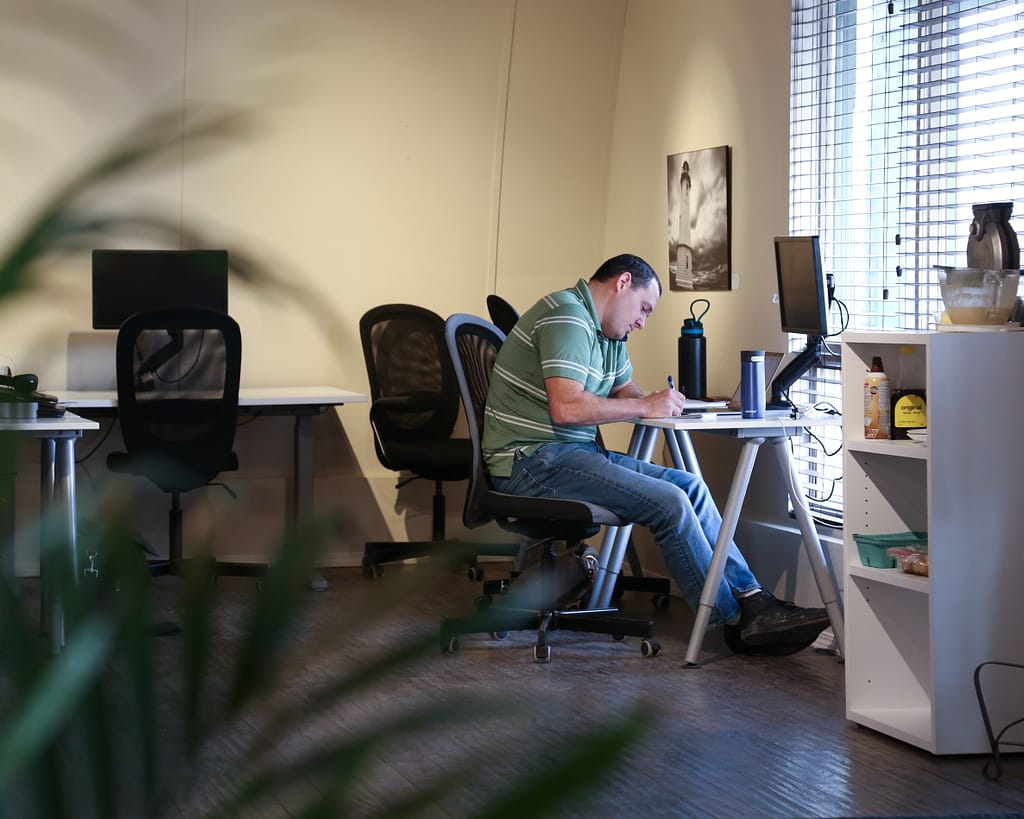 Your Membership includes:
Affordable rates
Unlimited great tasting coffee,  tea and hot drinks
High-quality internet connectivity (wifi and wired)
Reliable technology
Access to professional development and networking events
Meeting & Boardroom access
Kitchen/lounge access
Printing, scanning and copying services
Comfortable, ergonomic furniture
Access to The Corner's discounted Health & Dental Benefits packages