Dear Coworker,
The CO in coworking is community. I was recently reminded of this while listening to an industry podcast and it's a reminder I needed. Sometimes while running our Corner locations, it's easy to get caught up in the office rental part of the business. The desks, the Wi-Fi, the software platforms we use to manage the space…it's all important, but that's not really where we shine.
Especially now, in a post-pandemic world when mental health, loneliness, and isolation are leading to serious societal issues. People need connection. The Corner provides that.
For some people, coming to an office every day is exactly what they need for their lives and for their businesses. But even if it's just getting out of the house one day a week to chat by the coffee maker, coming to a coworking space can improve overall happiness.
In Okotoks, we even have a Community area in our space that gives residents an affordable place to come to read the paper, do some online shopping, or listen to music while drinking great local coffee. No work required.
Creating community in a coworking space might seem like a simple fix for some really big problems, but I truly believe that we are making a difference in the lives of our members. If you are part of our Corner community, thank you and let us know what we can do to make your community even stronger. If you're not yet a Corner member, please consider joining us. We'd love to get to know you.
Mark
CEO & Founder
FOOD + FRIENDS = COMMUNITY
Part of the way we build community at The Corner is with food. Carbs specifically! Besides the energy and sugar boost you get from Cinnamon Bun Mondays in Cochrane, Waffle Wednesdays, and our afternoon coffee and cookies in Okotoks, there is no question that gathering over food brings people together.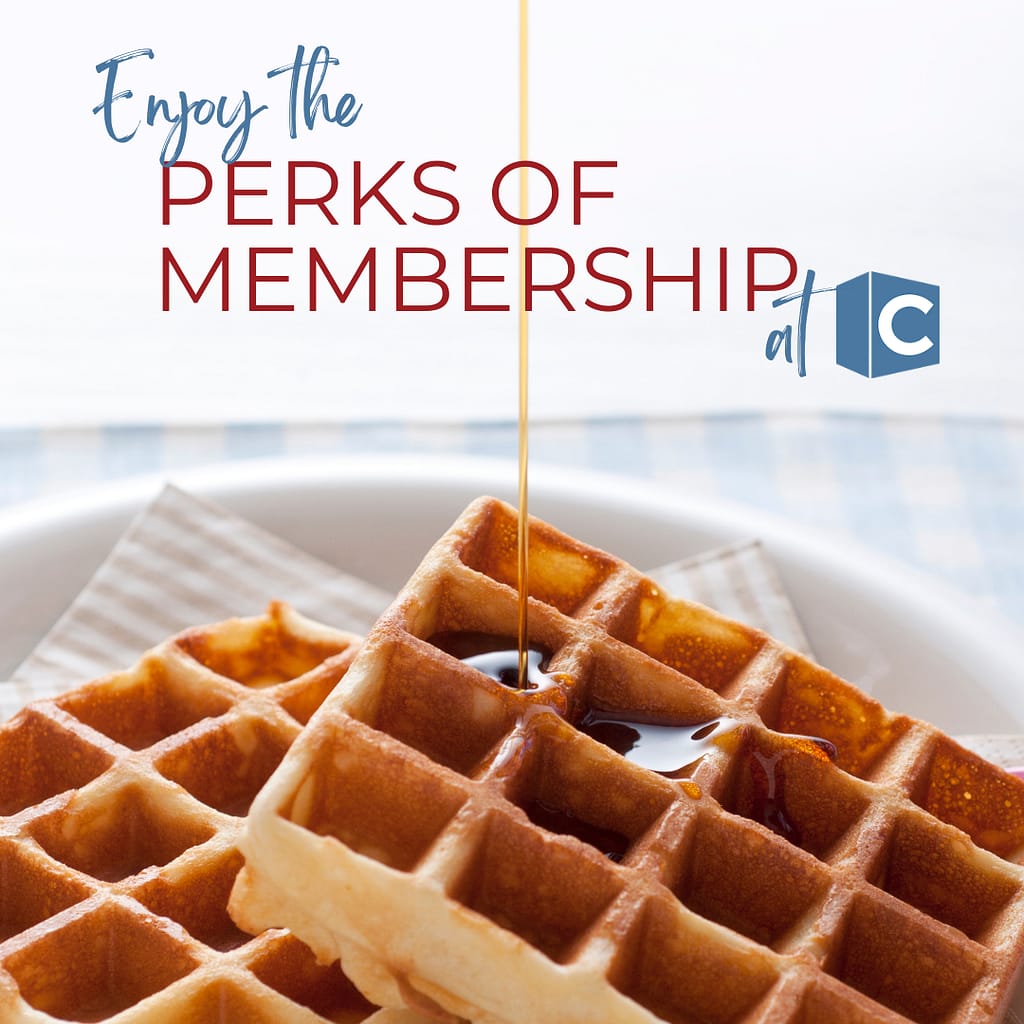 JOIN OUR COCHRANE COMMUNITY
Offices Now Available in Bow Ridge & River Avenue
If you've been toiling away in your home office or making the energy-sapping commute into Calgary, it's time to see how a professional workspace and being part of a coworking community can elevate your life.
Both the Bow Ridge and River Ave. locations of The Corner in Cochrane currently have office openings. If you are looking for a furnished, private, quiet workspace with no long-term lease commitment and a vibrant coworking community, please contact us today to see the available spaces in person.
Give it 30 days to see how working at The Corner can change your productivity and your happiness levels.
Join us at Startup Cochrane

If you're an entrepreneur at any stage of business, you're invited to attend Startup Cochrane's monthly networking events. Join us at The Corner on Railway Ave on the fourth Tuesday of every month.
Coexhibit in Okotoks

The Okotoks & District Chamber of Commerce is hosting its annual Trade & Lifestyle show on April 1 & 2. The Corner will be exhibiting and is inviting members to join us to promote their own businesses while showcasing the collaborative nature of coworking.

Want to join us? It's not too late.
Check out this member event.

Corner Okotoks members, The Business Life of Husband and Wife, are hosting an event focussed on Deal Structures and Business Funding at The Corner Riverside on March 23. Get your tickets today.
If you know of a project or organization in the communities of Cochrane or Okotoks that could include a potential collaboration with The Corner Coworking, let us know.
THE FINAL WORD
Knowledge is power, community is strength,
and positive attitude is everything.
– Louis Armstrong